Second International Conference on Engineering Geophysics
Venue
Since being established in 1976, the UAE University (UAEU) has expanded from an original 4 colleges to the current 9 faculties. As of 2011, the UAEU has over 12,000 students, primarily based in Al Ain in the emirate of Abu Dhabi in UAE. The University has over 650 faculty members, offering bachelor degrees, postgraduate courses, Phd programs and Continuing Education Programs for the community at large.
UAEU boasts modern architecture, zones for specialized research centres, cutting edge IT network infrastructure and 21st century spaces for learning. For more information about UAEU, please click here.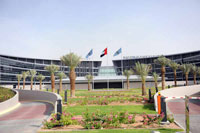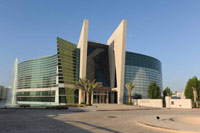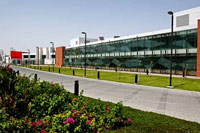 Accommodation
Kindly note that accommodation is not included in the registration fee of the Conference. It is advisable for delegates to check travel sites on the internet to avail of the best rates.
There are several hotel properties close to the University such as:
Hilton Al Ain Hotel (11km)
Ayla Hotel (6km)
Danat Al Ain Resort (7.5km)
Al Ain Rotana (6km)
A shuttle service will be available to registered delegates to and from the Conference venue and the above hotels.