Organizers
The first and foremost comprehensive national university in the United Arab Emirates. Founded in 1976 by the late Sheikh Zayed Bin Sultan Al Nahyan, UAEU is a comprehensive, research-intensive university enrolling approximately 14,000 Emirati and international students. As the UAE's flagship university, UAEU offers a full range of accredited, high-quality graduate and undergraduate programs through nine Colleges: Business and Economics; Education; Engineering; Food and Agriculture; Humanities and Social Sciences; IT; Law; Medicine and Health Sciences; and Science. With a distinguished international faculty, state-of-the art new campus, and full range of student support services, UAEU offers a living-learning environment that is unmatched in the UAE.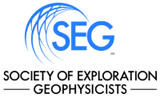 The Society of Exploration Geophysicists is a not-for-profit organization that promotes the science of applied geophysics and the education of geophysicists. SEG, founded in 1930, fosters the expert and ethical practice of geophysics in the exploration and development of natural resources, in characterizing the near surface, and in mitigating earth hazards.
Al Ain city Municipality constitutes one of several departments within the Municipal Affairs Authority. It is a government institution basically directed to serve Al Ain Area, which covers Al Ain City and the neighboring outskirts.