The InaSAFE GIS disaster plug-in: an innovative approach to disaster response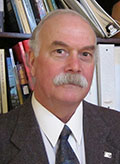 Prof. Scott Madry, Ph.D.
Research Associate Professor of Archaeology
The University of North Carolina at Chapel Hill, USA
Executive Director, The Global Space Institute, Chapel Hill, NC, USA
ABSTRACT
InaSAFE is an Open Source software that allows improved planning, preparedness and disaster response (http://www.inasafe.org). It was first defined by the Indonesian National Disaster Management Agency and the Australian government, and was initiated through the Australia-Indonesia Facility for Disaster Reduction and the World Bank Global Facility for Disaster Reduction and Recovery. InaSAFE operates as a plug-in for the Open Source QGIS, which is a free Geographic Information System that runs on Windows, Mac, Linux and Android tablets and which has been translated into over 30 languages (http://www.qgis.org). This paper will present the InaSAFE project and software, and will include a live demonstration of the tools for several disaster scenarios. The benefits of the Open Source approach will be presented, along with the current status and future directions of the program.
---
BIO
Scott Madry is a research associate professor of archaeology at the University of North Carolina at Chapel Hill and is on the faculty of the International Space University in Strasbourg, France. He has been involved in the application of advanced space technologies (satellite remote sensing, GIS and GPS) for disaster management for over 15 years, and lectures on the topic widely. He has participated in numerous disaster responses as a volunteer with the American Red Cross and is active in the GISCorps and has participated in remote disaster support operations in Myanmar, Australia and the USA. In 2012 he was awarded, along with the other GISCorps volunteers, the President's Volunteer Service Award by President Barak Obama. His book "entitled Space Systems for Disaster Warning, Response and Recovery" will be published by Springer press in 2013.
Keynote Speakers' List